There are many situations in which you might want to offer pre-filled bottles of water, from sporting events to festivals and concerts. Our promotional bottled water will fit the bill perfectly – from our teeny 250ml varieties (perfect for children) to our generous 600ml ones, rest assured that the thirst of your clientele will be quenched. Add your corporate logo or marketing message to the label and it becomes a fantastic advertising tool, too.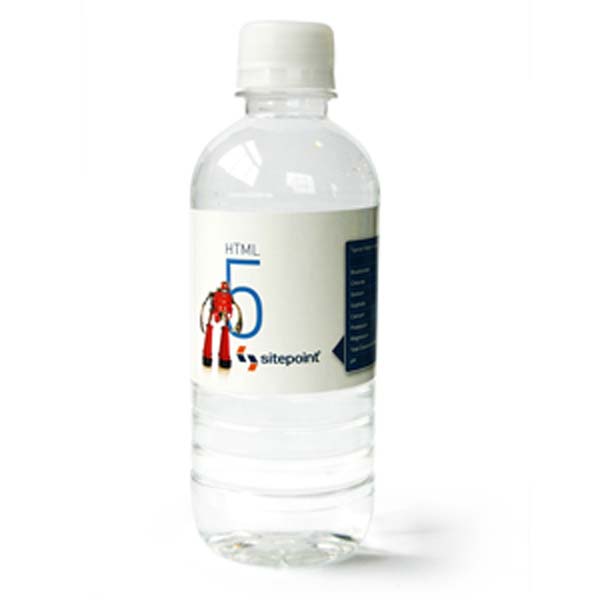 Code: BSW350ML
This Small water bottle is suitable for Kids and cab be personalized with your own label.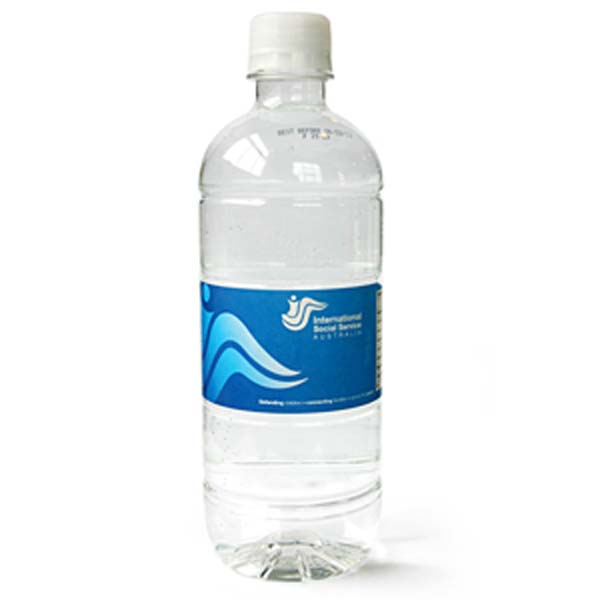 Code: BSW600ML
All our water originates from the best quality sources in Australia. It is stored and tran
Our promotional water bottles are filled with natural spring water, which has all been sourced from quality sources right here in Australia. The water is collected, stored and transported in stainless steel tanks then is UV sterilised and micro filtered down to 0.2 microns before the bottles are filled.
We have two distinctive lid options to choose from – our small 250ml bottles feature a pop top (great for little hands and mouths), whilst all larger sizes feature the traditional screw top.
All of our promo water bottles are made from high quality, BPA free plastics to ensure that there is no chance of potential contamination and health risks. We take the health of our customers very seriously and don't want to risk something hazardous leeching into your food or drink.